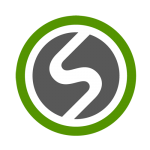 Summary
I am a young professional cricketer playing cricket for MIG Cricket Club and Mumbai Cricket Association U14 teams.
Description
I am a right arm pace bowler and a lower middle order right hand batsman.
Here are my stats for your reference:(of season 2018-19)
Matches: 21
Runs scored:1046
Not out:4
Batting average:61.53
Highest score:156 not out
Wickets taken:45
Economy:3.6
As of now, I am regularly practicing with T20 Mumbai player Sumit Ghadigaonkar, Mumbai U16 player Suryansh Shedge, India U19 players Pragnesh Kanpillewar, Varun Lavande and Arjun Tendulkar and Ranji Trophy players Ankush Jaiswal and Kevin D'Almeida.
I had also received appreciation from ex-India cricketers Shri. Sachin Tendulkar and Shri. Vinod Kambli for my match winning knock of 156 runs.
Reach / Links
Key figures for sponsors
Many of my matches like CPCC U14 Tournament, Giles Shield, West Zone Tournament etc. have newspaper and television coverage.
On Instagram I have over 100 followers.
For every match I play, there is an average crowd of about 300 people.