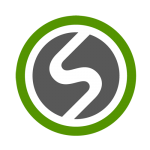 Summary
Some of my achievements- 1) Jr Maharashtra (2019-20)- Silver Medal 2) Shivaji University Men's Physic (2018-19)- Silver Medal 3) D Fit Shree (2019-20)- Silver medal 4) Mr.Bolt classic (2019-20)- Bronze Medel Instagram profile at ankitdeshmukh_2812
Description
Hi, I am Ankit Rajkumar Deshmukh from Maharashtra India. I am preparing to compete for my biggest challenge ahead which in the Mr Maharashtra 2020, Mr India 2020 and Mr Universe 2020 competition in late January, I will have the opportunity to become Mr India at the age of 19. I am very excited to compete in the field of competitors ranking top in the nation after 4 years of struggle, but here I stand with a most difficult phase of my life due to lack of financial support.
I will be grateful if you help me in sponsoring me in this bodybuilding competition to become the youngest Mr India in Indian bodybuilding. More than 500+ competitors will be competing with me and you will be named in this huge competition as well as in newspapers coverage, magazine coverage.
Competing at the regional level is so expensive but competing at a national level increases the costs associated with this sport exponentially. Hope that this next phase in my competitive career will transition into additional opportunities to inspire others who may have lost hope along the way to live a fit and healthy lifestyle.
Some of my achievements-
1) Jr Maharashtra (2019-20)- Silver Medal
2) Shivaji University Men's Physic (2018-19)- Silver Medal
3) D Fit Shree (2019-20)- Silver medal
4) Mr.Bolt classic (2019-20)- Bronze Medel
Please find attached pics for my body condition. To see more please visit my Instagram profile at ankitdeshmukh_2812
Thank you for considering!
Your Health, fitness and Success.
Regards,
Ankit Deshmukh.
Satara Maharashtra India
Contact- 9096307522 / 7620387208
Reach / Links
Key figures for sponsors
Instagram- Followers-1438
Average Views per video post-400
Average Likes per post-150
Average posts per week- 5
2. Facebook- Followers-2893
Average Views per video post-150
Average Likes per post-120
Average posts per week- 5
3.You tube- Subscribers-25
Average Views per video post-90
Average Likes per post-10
Average posts per week- 2